Stair Lifts, Curved Stair Lifts, Outdoor Stair Lifts, Rental Stair Lifts, Pre-owned Stair Lifts in Madison, Milwaukee, Waukesha, LaCrosse, Appleton, WI, and Surrounding Areas
Straight Stair Lifts
With a straight stair lift installation, you or your loved one can safely move from floor to floor. The stairs are no longer an obstacle. Straight stair lifts travel along a single line, and an experienced technician can install them quickly and easily.
Learn More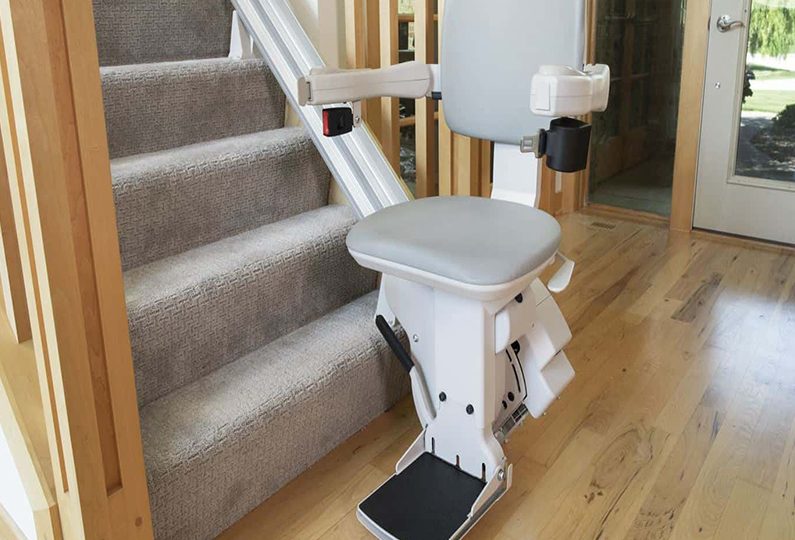 Curved Stair Lifts
If your home features a winding staircase with one or more switchbacks, curved stair lifts are the go-to choice. These are more complex than straight stair lifts and allow you to navigate stairwells of any shape or style. Our team can help you determine which design works best for you and inform you about stair lift sales and financing options available.
Learn More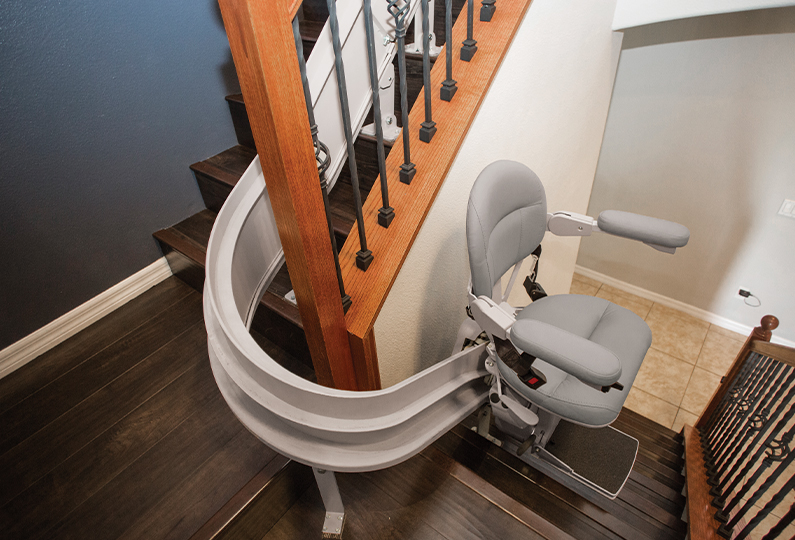 Outdoor Stair lifts
Outdoor staircases present a unique challenge for aging adults. Water, wind, debris, ice, and other factors can present serious hazards. At Milwaukee Stair Lifts, we offer outdoor stair lifts to weather the elements and make going up and down the stairs as safe as possible.
Learn More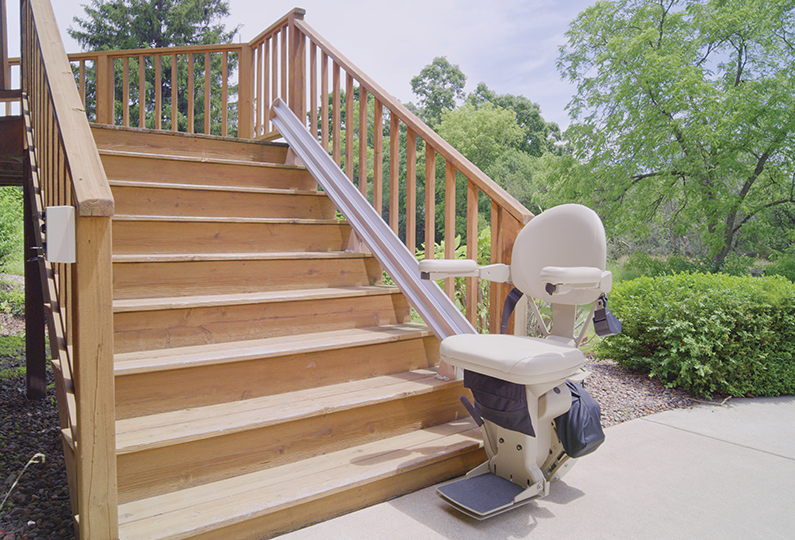 Stair Lift Rentals
Many households could benefit from a state-of-the-art stair lift, but they might only need it for a little while. In that case, you can rent a stair lift to use and return as necessary. Contact us to learn about our stair lift rental solutions!
Learn More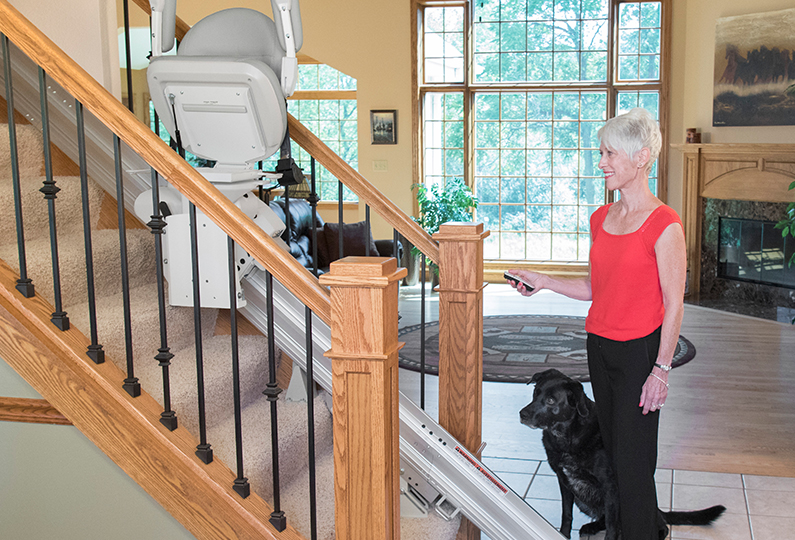 Used / Pre-Owned Stair Lifts
Straight, curved, and outdoor stair lifts are major investments. If you want to save money without sacrificing reliability and comfort, consider purchasing a pre-owned stair lift. Pre-owned stair lifts have helped many people with mobility issues in the past, and they can help you get where you need to go in the future.
Learn More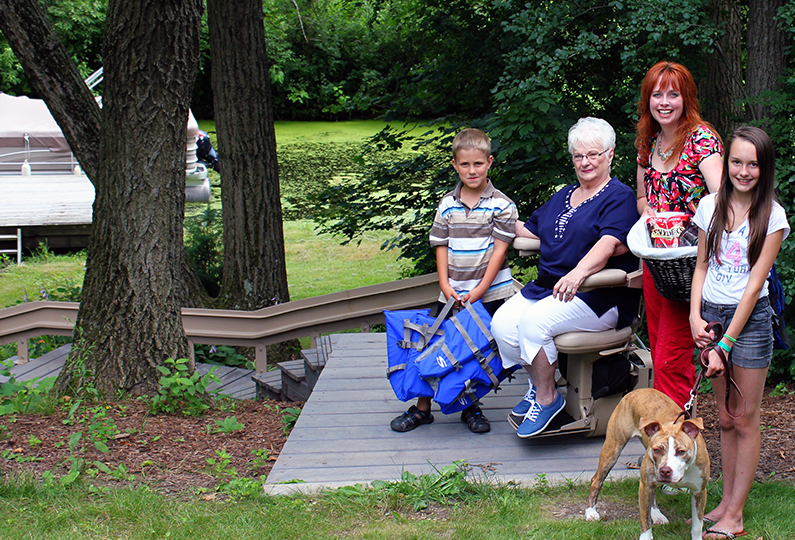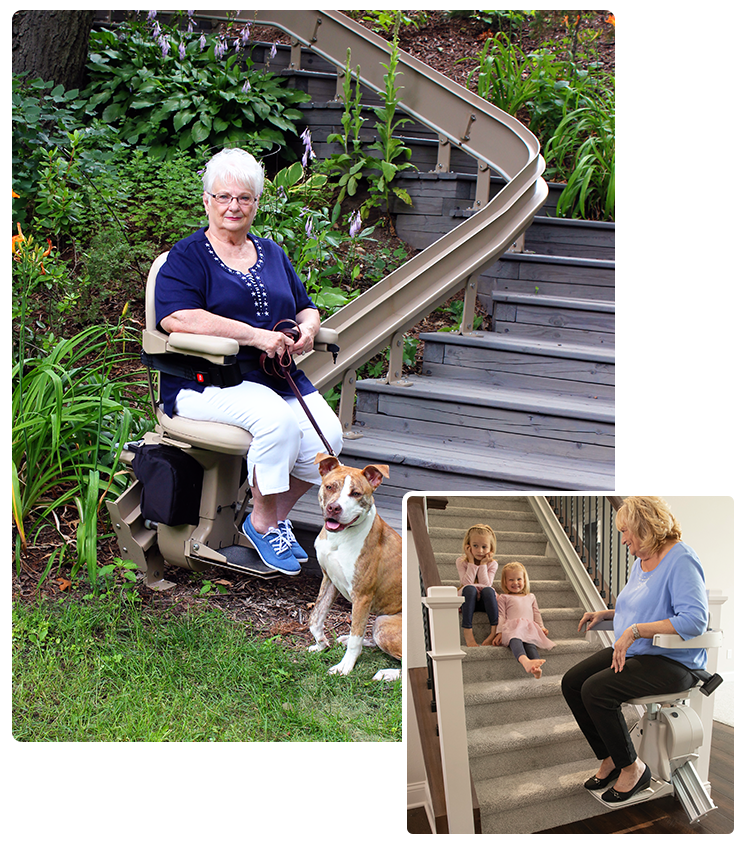 Frequently Asked Questions about Stair Lifts
Contact Us Today To Discuss Your Free Mobility Assessment
Free On-site Consultations
Our mobility experts come to you. We value your time, so we offer free consultations to fit your busy schedule. After-hours and weekend appointments are available upon request.
Financing & Funding Options Available
No two situations are alike, so we offer financing to fit your unique mobility needs. We boast a wide variety of funding sources as well. Contact us today for a funding brochure.
MANUFACTURERS WE WORK WITH